At Neotribe, our specialty is investing in—and helping to solve—big, complex problems. We strive to embody the original ethos of Silicon Valley—a community united by passions, ideas for the future, collective empathy, and intellectual honesty.
Our approach to success is based on three core beliefs:
We invest early in
audacious ideas
Future-shaping innovations are the ones that seem impossible and alter how we perceive the world. Our goal is to help scientists, researchers, and technologists turn a lifetime worth of insights, passions, and lessons-learned into a company.
We take chances on people like the unconventional founder who is pushing the boundaries of what society believes, the thoughtful engineer who doesn't want to build a version of something that already exists, and the free-spirited researcher who has a crazy insight but no idea how to turn it into a business.
Areas of interest
Applied Artificial Intelligence
Biotech
Enterprise Infrastructure
Internet of Things
Weather Tech
We're open to all ideas, no matter how early or undeveloped. We recognize that the most interesting ideas may be in categories we haven't considered yet. So talk to us—we're ready to learn from you. We look forward to your help in adding to this list.
We're entrepreneurs
at heart
We fundamentally believe venture capitalists must support and nurture the next generation of innovative warrior-founders. So many brilliant minds make their way into Silicon Valley only to meet resistance. Instead of stifling them, we need to recognize and encourage great minds to grow. While it's risky to invest in a revolution, at Neotribe, we take calculated risks on the people who see the things no one else does.
Product-

market fit
We apply a methodological engineering approach to helping companies find their ideal product-market fit. Our process for solution validation results in actionable next steps that help entrepreneurs create sustainable business models.
Fig. 01Finding your fit
Company

builders
We're not just betting on innovators and their ideas—we're also betting on our own ability to help grow them into founders with a vision, and then entrepreneurs with a business. With deep technical knowledge and broad operations experience, we've refined our equation for company building.
Fig. 02Generating demand
Support

network
We share our knowledge and our network, not just our capital. We help our entrepreneurs thrive by welcoming them into our tight-knit family of successful founders, partners, and investors. Once they've become part of our community, founders are motivated to pay forward the help they've received to nurture the next generation.
Fig. 03Building relationships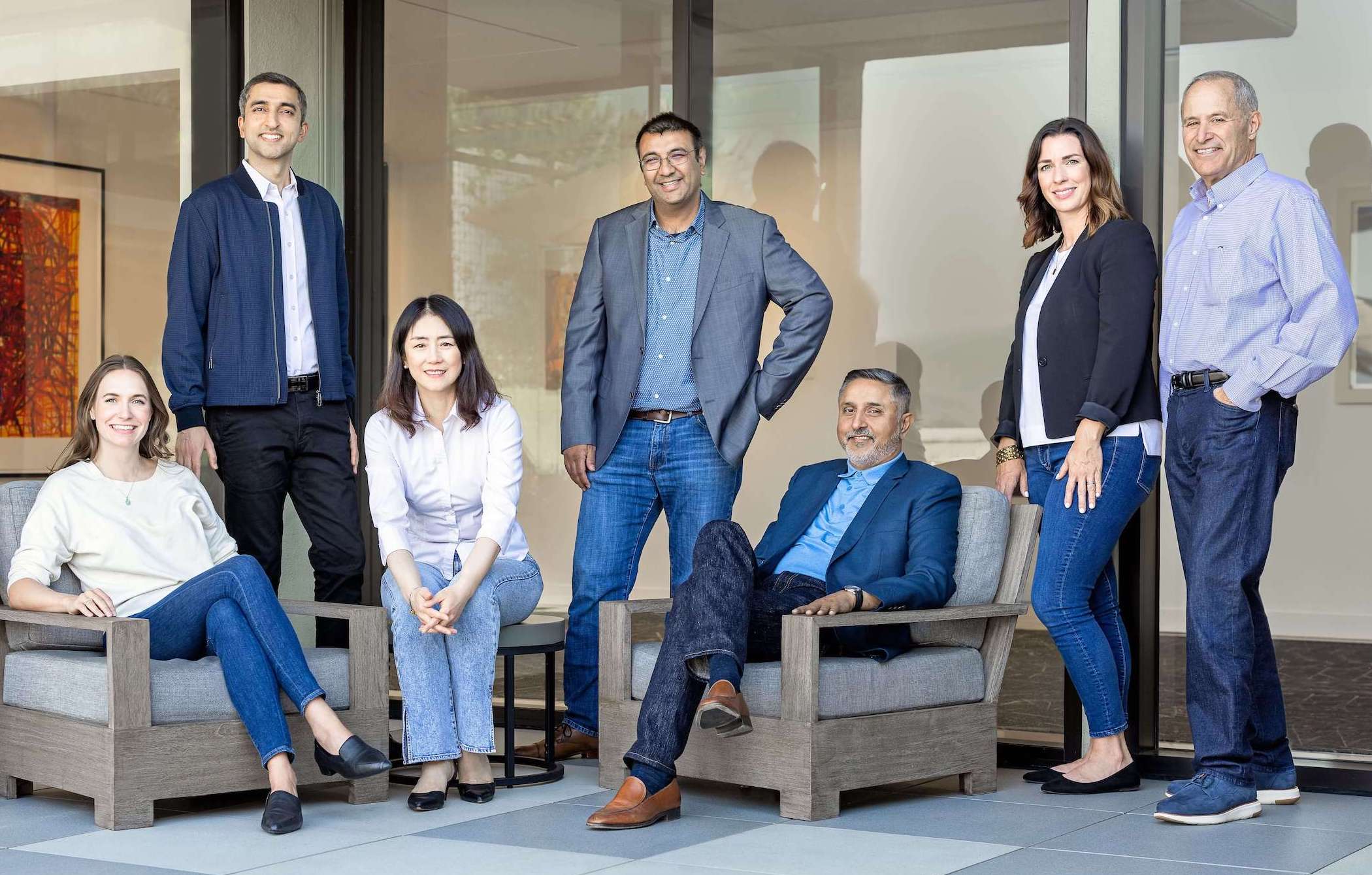 At Neotribe, we believe deeply in the power of diversity. We believe that every individual brings a new perspective to the table. We believe in listening. We empathize with the fears that first-time founders face, and offer a well-worn process to allay as much risk as possible.
Real innovation isn't easy and building new categories can be complicated, but we're giving our partners access to the newest and most exciting ideas on the planet. For us, innovation in its purest form is found at the edge of uncertainty.

Affection & respect
We approach business relationships with the same values we use at home.
We work for you
We work hand-in-hand with founders to help companies thrive.

Collective responsibility
You're not alone—we share responsibility for all outcomes.

Safe space
We strive always to be empathetic and non-judgmental.
What our companies are saying
Most VCs think they are doing you a favor by attending your board meetings. These guys give way more of themselves; they help in places you'd never expect. They're passionate about the work and willing to help you in any way you ask.
The quality of their introductions is on point and relevant. Their hit rate has been quite remarkable. They introduce us to other companies in adjacent spaces that we could leverage. They ask let us sit on meetings where they are evaluating other similar companies, so that we have a full understanding of the landscape. For me, that is the big benefit.
Kittu took time to get to know who I am and we had chemistry working together. It's great to be mentored by a guy who is not only a VC but also an operator. Many investors have a hard time assisting with prioritization. That's where Kittu excels.
Adit is a rockstar at making connections. We recently made few different hires and he's first person to post on LinkedIn. We always get a few candidates from Adit. It's nice to see an investor helping at that level. He also always finds a way to get us involved with a company or individual that we want to talk to.
Andrew FeldmanCEO of Cerebras
01 / 04
We're unconventional VCs—we started out as technologists, entrepreneurs, and operations specialists—which is why we approach company-building differently.